[This is a very personal post, a follow-up to "Saying Mastectomy Out Loud," which I published a year ago.]

One year ago today, I awoke in the hospital and listened dumbfounded as my surgeon informed me that my preventative mastectomy had revealed three malignant tumors. Through the fog of sedation, I heard words like "cancer" and "pathology" and "chemo." It didn't make sense. After a biopsy and weeks of intense soul searching, I'd opted for this surgery to fend off a recurrence of the cancer I'd battled in 2008.
Instead, the operation had uncovered new lesions in both breasts. I was at a loss—battered and disbelieving.
It took a while for it all to sink in. Nights were the worst. Prognoses seem harsher after dark. Rosy denouements more difficult to envision. I tried—hard—not to imagine the final notes I'd write to the people I love. The songs I'd choose for my memorial service. The person I'd entrust with the reins of a ministry I love.
Cancer messes with one's inner dialogue.
One minute you're reminding yourself of the factors that seem to indicate a positive outcome, and the next you're sitting in the basement office of the local funeral home (seriously!) picking out urns for your ashes and paying for the cheap-skate plan up front. Just in case.
Even when the tests finally came back with optimistic conclusions, I couldn't fully celebrate. I'd been staring death in the face for so long that I didn't know how to look away. I needed second-opinions and the counsel of friends and endless midnight Internet searches to confirm what the doctors were saying.
It was hard to believe that my worst-case scenarios weren't actually going to happen.
At least—they weren't for now.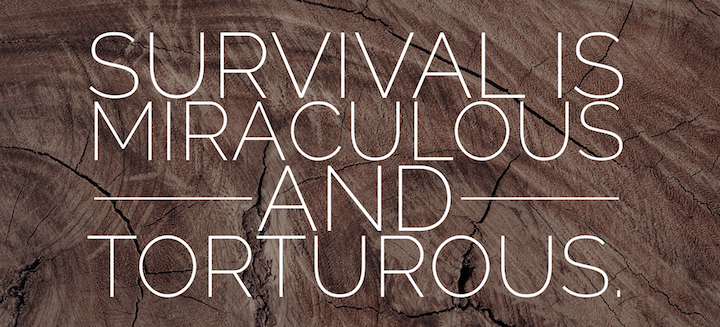 Survival is miraculous. It's also torturous.
Because there are no guarantees. And though my faith tells me that the end won't truly be the end, my earthly dreams and plans tell me that more time would be nice. Just a few more years. Maybe a decade? Then Facebook announces the passing of someone much younger than I and I feel shame. How dare I ask for more years when I've already had so many?
No one ever told me that survival would hold equal parts elation, guilt and an involuntary, morbid expectation of recurrence.
That's the thing about cancer. If you've had it once, you may wonder occasionally if it will come back. When you've had it three times, as I have—when your surgeon has bluntly said, "Your breasts are trying to kill you"—that mantra constantly running in the back of your mind doesn't ask "if" anymore. It simply wonders "when." When will a headache indicate something more lethal? When will back pain morph into something that can't be cured?
So…how does a person live with Damocles' sword of recurrence and metastases hanging over her head?
Intentionally. That's how.
Though I know there are parts of my life cancer has already taken and others it might still take, there are some things I get to decide whether I'll surrender or not.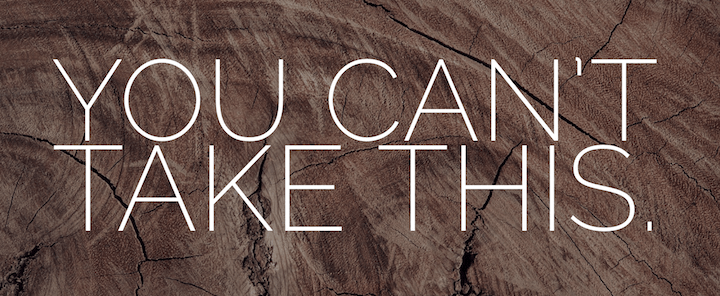 I won't let cancer take my ability to plan.
I'm not going to sit around waiting for a recurrence. I don't want to waste a moment or squander an opportunity, but I also know that health is a responsibility. There's a tension between making the most of every day and being mindful of my body's needs and limitations. It's a tension I'm willing to live in—because I get to live. So I'm going to keep writing things into my calendar for five years from now. Because—until proven otherwise—the future is wide open.
I won't let cancer take my ability to serve.
As long as I am able, I will still accept most invitations to teach, I will still invest my energy in shedding light on MK issues, and will still devote my time to doing those things for which God has gifted me. Because right now I can. And the cancer that broadsided me a year ago doesn't get to tell me I can't.
I won't let cancer take my ability to believe.
Deciding to have a mastectomy was a not an easy thing. Yet even as I grappled with the way it would alter my body and my life, I sensed God whispering, as he did with Elijah in the storm, that he was near.
When I woke afterward to news that felt like a death knell, that same gentle voice was there. I heard it in the kindness of nurses as they worked to steady my pain and ease my fears. I felt it in my GP's hand on my arm, as she came by early the next morning, sat by my bed and prayed for peace. I sensed it in the Christmas lights and carols, dimmed by pain and uncertainty, but still radiant with the promise of God's overwhelming and sufficient love.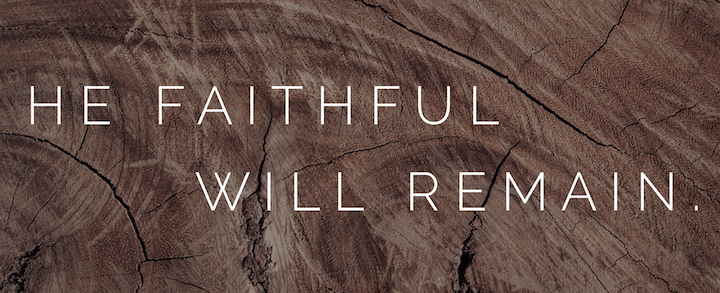 As I woke each morning with a very human dread of death and whatever physical trauma I'd endure to try to beat it, one line from Be Still My Soul kept coming back to me. It became a life-giving and nerve-soothing theme.
What if my body can't tolerate the reconstruction? He faithful will remain.
What if I never feel like a woman again? He faithful will remain.
What if I can never cook or take a shower or drive without pain again? He faithful will remain.
What if I only have a few months left to live? He faithful will remain.
Despite the fear and uncertainty and pain—no, inside the fear and uncertainty and pain—my God, my comforter, immutable and sovereign, remained faithful, loving me in such a powerful way that his presence was nearly tangible.
Today, as I contemplate a future as uncharted as it is uncertain, it's that presence—that luminous, calming, motivating and healing presence—I still cling to. It quells my trepidation and fills this restored life with beauty and purpose.
A few years ago, a very simple song by Steven Curtis Chapman caught my attention. The lyrics I discovered nearly a decade ago ring all the more true today—in the aftermath of a battle I didn't foresee, didn't desire, yet had to wage.
If I should live or die
Let me be found pursuing this prize
The One that alone satisfies
The treasure of Jesus
On this anniversary of a surgery that diagnosed new cancer, that "treasure" is more meaningful and sustaining that I could possibly express. How fortunate are we who believe in Jesus to know the source of hope.
His peace floats above the surface of the most painful moments of our lives, sheltering us with unshakable promises.