"Third-Culture Kids are one of the most powerfully influential people groups in our world today and Michèle, from personal experience, extensive study, and thousands of hours of investment, speaks with a clear voice on how to be a person of influence among them."
Kristi Schliep
Personnel Director (2009)
Black Forest Academy – Kandern, Germany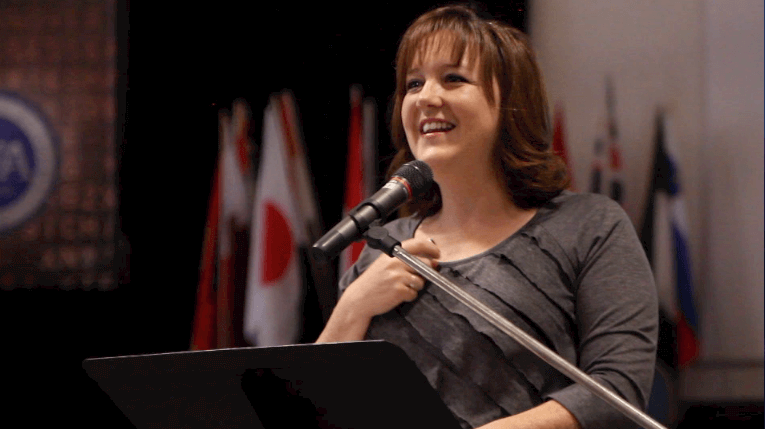 ~ Speaking and Consulting ~
[Scroll down for sample topics]
AUDIENCE:
Missionary families, missions committees, sending agencies, Missionaries' Kids, Third Culture Kids and adult MKs, military groups,  etc.
PURPOSE:
To educate "multi-culturals" of all ages about the factors that have shaped them and the differences that define them. Equipping them to understand themselves better and navigate life with self-awareness and wholeness.
To teach and train their parents, educators and caretakers about crucial facets of the MK/TCK experience that need to be addressed in order for them to thrive in their strengths and manage their challenges.
To enlighten sending churches and agencies about the impact of international childhoods on these children whose plight we often overlook as we send them overseas and welcome them "home."
Speaking/consulting engagements have taken me to schools, reentry seminars, missions conferences and missionary training all over the United States as well as in Nepal, Germany, Spain, Czech Republic, France, Thailand, Hungary, Austria, Switzerland and Canada. I'd love to add your location to that list!



SAMPLE TOPICS:  
I have developed several presentations revolving around the themes of multi-cultural understanding and wholeness, as well as current hot-topics (see below). All include dynamic speaking, real-life stories, customized videos, Powerpoint presentations and takeaway documents. I would be happy to tailor my presentations' timing and content to meet your specific needs. I only request the reimbursement of travel expenses and lodging, when possible. Please contact me even if you lack the funds for that.
Five Cs That Define MKs and TCKs: We'll discuss the major factors that influence and shape a multi-cultural person's identity. This session will also explore the conscious and unconscious choices TCKs often make as a result of their cross-cultural background. Some of those are healthy, but others undermine their ability to reach multi-faceted wholeness. This topic can be covered in as little as 1.5 hours, but is better served over a longer time frame. Three 1-hour sessions (or more!) would be ideal.
Loving TCKs Well: We may have an idea of who MKs/TCKs are, but how do we support them and equip them for a fulfilling and integrated life? In this interactive session, we'll explore the Six Permissions and Ten Commandments that will help parents and adults of influence to meet the hidden needs and insecurities of MKs. (This topic would be woven into the longer version of The Five Cs That Define MKs.)
TCKs and Relationships: Because of the nature of cross-cultural living, the frequency of their transitions and the number of losses they experience, TCKs tend to enter into relationships very differently than mono-culturals do. They also behave differently once those relationships are established. This session explores why they relate the way they do and points out the pros and cons of their relational traits. It also delves into the impact of grief on their faith and offers helpful tools for managing losses.
Transitioning Well: We'll walk through the stages that ensure a healthy transition. From planning ahead to resolving tensions, from saying meaningful goodbyes to creating space for emotions, from shaping expectations to entering a new context, this session will give clear guidance and explore the complexity of this daunting thing called "change."
Dating and Social Norms in North America: An introduction to social expectations, etiquette and processes on this continent. Can be combined with the session on TCKs and Relationships.
Sacred Sexuality: An honest look at sexuality & what the Bible really calls us to. A strong statement about the damage caused by shame-based prevention and an affirmation of our worth and value to a God whose love for us is not broken or weakened by sexual choices and traumas.
Interacting with our LGBT+ counterparts: This session is offered from a generally neutral position. It outlines the social and legal milestones that brought modern society to this point, gives an overview of basic arguments from both sides of the debate, and emphasizes the biblical mandate that we interact with members of the LGBT+ community in a Christlike way.

Should you wish to contact me, please use the "contact" link on this website or email: shellphoenix@gmail.com.