[Are there young women in your life that you know and love?  I need your input on this topic.  See the end of this article to make your contribution.  And don't miss the bonus video I've posted just because it's my latest obsession…]
T.M.I. ALERT:  read at your own risk.
Does anyone else get a little freaked out when Google seems to read your mind?  The first thing I do after I wake up, most mornings, is reach for the laptop on the floor next to me.  These days, that's gotten a little confusing, as I've discovered that I sleep better upside down in my bed during the summer months (don't ask).  So it takes a moment to get my bearings after I open my eyes, wonder what kind of eclipse is happening, remember I have a sleeping mask on, check the outside temperature on my phone, say a few choice words in French, turn off both of my fans (the mechanical, not applauding type), then attempt to find the laptop that may be on either side of the bed, depending on the point at which it was discarded in my nightly right-side-up to upside-down pilgrimage.  There's a chance I've become a bit of a high-maintenance sleeper…but I blame cancer for it and you can't argue with that, can you!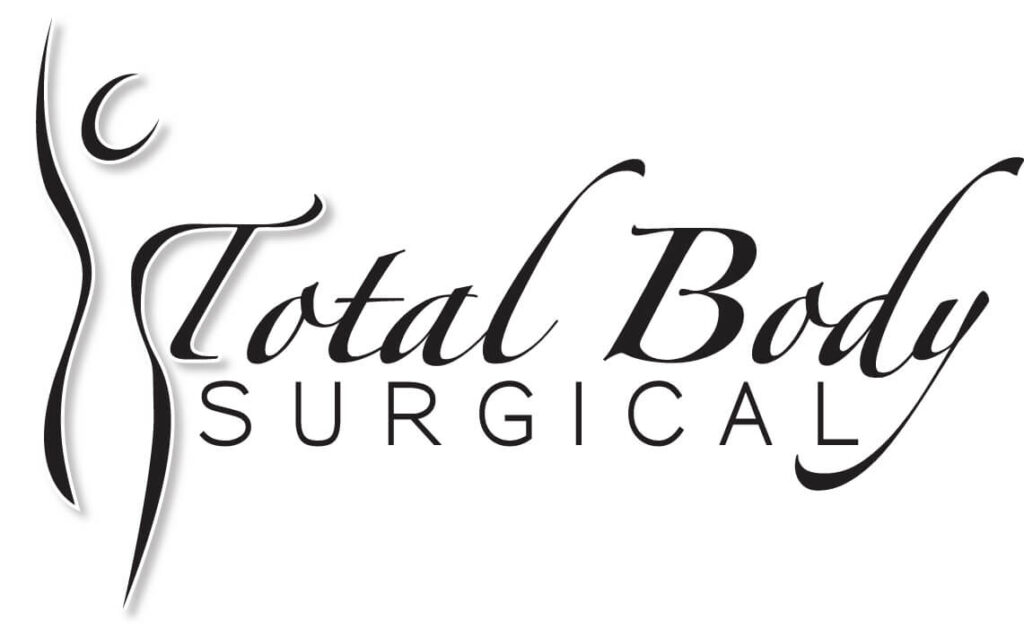 A couple days ago, after my tedious wakeup ritual, I opened my laptop to do my customary flyby of Facebook, website and Gmail.   And there—in the right-hand column usually populated with elderly singles websites and erectile dysfunction ads (I'm so sorry), were two items that caught my attention.  An ad for discount liposuction and another for non-invasive gastric bypass simulating pills.  I didn't mutter a croaky "Oh, puh-lease" and click over to a more interesting site.  I didn't reject the targeted misogynistic cyber-pressure with a rant about society's stronghold over women's appearance and the need for us to stand tall (or short!) against the tyranny of T&A (pardon my French).  I followed the link to a local liposuction clinic and spent 20 minutes of a tight morning schedule reading about the dangers of anesthesia, the weeks of painful, tight-girded recovery, the loan pay-off options and the finer details of having a small metallic tube rip through pockets of fat to suck blood, body fluids and cellulite into oblivion.
Despite the gory details, I found myself longing for the procedure the way I long for a hamburger and fries.  And then I clicked the link to the gastric-bypass site.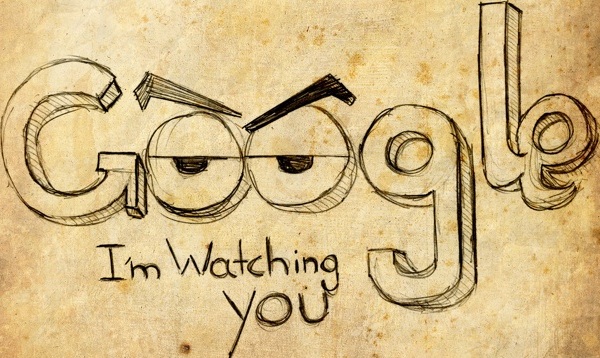 How did Google know?  How did it fine-tune its marketing to hit me square in my body dysmorphia—that altered physical image of oneself in which we firmly believe that we are an amalgam of every "before" picture we've ever seen in the Cinderella Makeovers that turn fat, hairy, yellow-toothed, small-breasted, wrinkle-eyed, mature women into bikini-wearing, hairless-skinned, alabaster-toothed, Marilyn-breasted, taut-eyed, artificially-youthful women with vast appeal to the opposite sex and, apparently, a predilection for frolicking on beaches in slow-motion at twilight while hopeful music plays and friendly dogs run after sticks.
Google didn't point me to those ads because it's been spying on me.  It pointed me to them just because it knows I'm a woman.  And, sadly, it's a foregone conclusion that body transformation is a carrot my gender has trouble resisting—or the kryptonite my gender has trouble recognizing.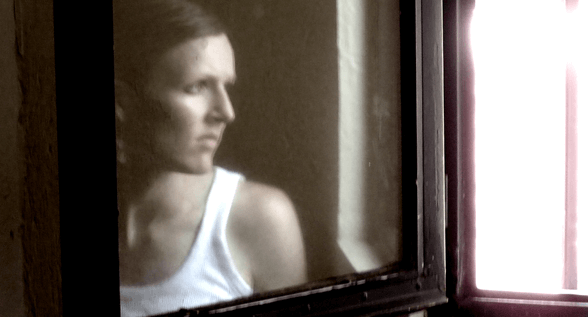 If any of the young ladies in my life (and there have been hundreds in 20 years of teaching) were to tell me that they'd spent 5 minutes, let alone 20, contemplating becoming a lipo-and-debt-crafted Barbie, I'd spend the better part of the rest of their lives chastising them for thinking they need to be anyone else in order to have worth and appeal.  But I clicked on that link a couple days ago.  I clicked on that link and then I clicked and clicked again.  And I felt adrenaline seeping into my blood stream as I allowed myself to contemplate buying an old-but-improved body.
I'm not saying liposuction is evil.  I'm saying that the forces that combine to make it so appealing are.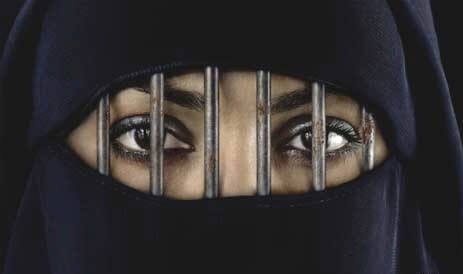 I'm the girl in the burka, you see.  Not one of those cloth and mesh garments worn in foreign lands where society censures any trace of femininity.  I'm talking about a much more Western concept of the burka, one in which women who are convinced they don't measure up to media-dominated and male-driven (but female-embraced) standards cloak themselves in an almost apologetic self-esteem tinged with impossibility.  The burka I put on every day, without even realizing it, is the behavioral expression of society's tyranny.  Whether it's consciously or not, I choose to stay out of pictures or stand behind someone if I can't bow out.  I choose to curse the double-digit number on the tag of my new jeans.  I choose to step on scales and try new potions and attempt new techniques to whittle myself down to someone else's size.  I choose to dissect my reflection, then shudder a little before looking away—that stomach!  That chin!  Those thighs!  That dimpled skin!  How can the world bear to look at me?  And how dare I impose on it this vision of inadequacy whose legacy, by all accounts, should be unworthiness, undesirableness and singleness.
May I state that being single in a society that equates appearance with appeal is an added quarter-turn of the knife already firmly embedded in a sub-par self-esteem?
I love this video of Dustin Hoffman recounting the experience of becoming a woman for "Tootsie," a role for which he won an Academy Award.  His transformation into femaleness began as a bit of an adventure, but once the studio's makeup artists had combined their expertise to make him into as believable a woman as they could, he found himself dissatisfied.  "Could you make me more attractive?" he asked.  They told him they couldn't.  Based on the features he brought to the transgender table, they had made him into the most attractive woman he could possibly be.  And he realized at that moment how very crippling is the broadly-held belief that in the Female Kingdom, only those with a socially-approved physique and sex-appeal are truly worthy of attention and respect.  He didn't want to be a run-of-the-mill, nice but forgettable female—the kind that falls into sad sub-categories, often of our own making, like "sweet but a bit plump," "plain but brilliant," or "married because her husband saw past her imperfections."
Dustin Hoffman realized that even as a man, he aspired to be "that" woman—the glamorous, gorgeous and sexy woman idealized in Google ads.  And the maiming implications of that unachievable ambition moved and sobered him.

But I've bought into that ambition too.  My lipo-researching proved it to me.  Despite the endless hours I've spent counseling young women to reset the parameters that determine their beauty, I've caught myself shamefully averting my eyes from reflective surfaces, skillfully cropping myself out of photos and verbally letting friends and strangers know that I know that I'm fat—before they have the time to reach their own conclusions and pity me.  Even in the speaking and consulting I do, I've chastised myself for the physical flaws that will invalidate not only the messenger, but even the wisdom I attempt to convey.  Have I really imbued cellulite with the power to override truth and God's calling?  Apparently I have.
I've tried to combat it.  I know how to tell myself about my family's "big boned" genes, about the cancer-related shifts in hormones and body shape, about the benefits of living a healthy life over measuring down to someone else's standards.  I eat my salads, I walk the miles on my thrift-store treadmill (until it starts to smoke…an unfortunate but often welcome malfunction), I do my abdominal crunches when I have the energy…then chastise myself for eating too much salad, for walking too few miles and doing my crunches way too infrequently for them to actually work.
It's a not just a single-girls' thing.  Earlier this week, I spoke with a woman whose husband loves and cherishes her, but whose conviction of undesirability cannot be swayed by his affection.  This visceral discontent—this silent self-abasement—isn't specific to age, shape or marital status.  It's frighteningly universal in a Western World that prides itself on tolerance.  Tolerance.  Really?  Then why do "sub-beautiful" women live in self-imposed burkas woven of shame, self-loathing and failed attempts at transformation?  Why do we attempt to hide our rebel bodies behind feigned apathy or attempts at invisibility.  Because we have relinquished the right to judge ourselves by our own standards and yielded it to a fickle, cruel culture, giving it the power to judge not just our appearance, but our worthiness as well.   "You have been weighed, you have been measured, and you have been found wanting."  And we bow our heads in resignation and defeat.
Lest you misunderstand the purpose of my writing, I need to make it clear that I'm not looking for sympathy or image-bolstering words.  I've been told I'm pretty, I've been told I'm not fat and I've been told I'm desirable.  I'm making myself painfully vulnerable on this topic because none of those assertions have done anything to change me.  Neither have positive self-talk, reassuring verses or an abiding, genuine faith:
I know Jesus loves me … but I have double-chins.
I know I am precious in His sight … but my skin is too white.
I know that I have contributed to this world … but my tummy is too round.
I know I am blessed to even be alive … but my youthful glow is fading.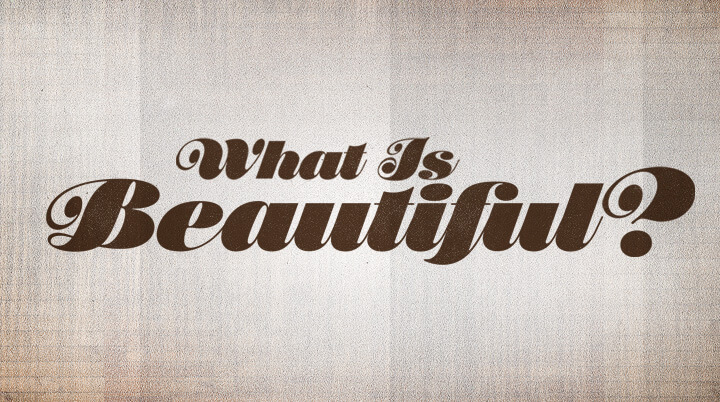 In some ways, I wonder if it may be too late for women like me to change the engrained conclusions of decades of perceived inadequacy.  My life is good and rich and fulfilling.  I know I am precious in God's eyes, I know I have contributed positively to this world, I know that I've loved and been loved, I know that I am living healthily and productively and "Kingdomly"… but if I'm not careful, my mind will discount it all, diminish it all, because it has at least partially bought into the lie that there is no female significance outside of beauty.  And even as I battle the autocracy of aesthetics, I submit myself to its judging and sentencing.   I just want to shed my burka so I can experience my existence more fully—unashamed, unshackled and uncowed.  (Ha—"cowed.")
Why do the opinions of media tycoons and image-peddling strangers matter more than God's to me?  Or than my friends' and family's?  There must be something we can do about it.  If not for my generation, at least for the sake of the younger women we love.


This is the point in most of my articles where I lay out a solid, three-step plan for combating the curse.  On this particular topic, it's where I throw up my hands and declare myself solutionless.  To tell you the truth, even after articulating how destructive and unachievable society's standards are, even after describing the crippling effect they can have on real women living in real bodies…I still have liposuction on the brain.  I still can't think of a better solution to my physical malaise than a procedure that will literally suck the loathing out of me.  Except that it won't.  Not long-term.  And it won't change the part of me that has bought into the burka's necessity.
I want the young women I know to live freely and unapologetically, regardless of their shape and symmetry.  So, readers, what can be done?  What familial, social or mediatic solutions do you bring to the cult of physical perfection?  Can we begin an honest pursuit of freedom from aesthetic oppression?  I WANT TO HEAR FROM YOU—what has helped you and how can we all help the next generation of young women growing up in an increasingly intolerant world.  Have you read articles and books you've found helpful enough to share?  What has your experience been?  What lessons have you learned by trial and error?  Please use the space below to comment in general terms (not specifically about me–I use my "case" only as an example!) or send your thoughts to me at shellphoenix@gmail.com and I'll add them for you.  You can also comment on my Facebook page and I'll transfer your thoughts to this site.
Thank you for joining in this important conversation.  I can't wait to hear from you.  And don't forget to hit "like" (bottom of the page) and share with your friends though the social media links provided.
*******
Perhaps the best way to end is to refocus our minds on our need for Jesus.  I discovered Sam Robson yesterday, a brilliant English musician, and have been listening to his hymns non-stop ever since.  This one is phenomenally complex and moving.  I'm posting it here because I want others to discover him too.