I've started this post five times, trying to be tactful and not ruffle any feathers. But I'm finding delicate words insufficient and weak, when what I really want to say is "Missionary parents, stop doing God's work if you can't put your children first." Actually, the same goes for any parents who profess to be believers.
I know the words are strong—intentionally so. I also know the statement isn't entirely accurate. Because, you see, putting children first is doing God's work. And failing to be involved in their lives, to follow their evolvement, to address their concerns, to acknowledge their emotions, to include them in decisions and to provide for their needs, is not doing God's work. Regardless of how many souls we're saving and how many pot-lucks we're hosting.
Please address all angry replies to:
don't.hate.me.for.speaking.the.truth@gmail.com 🙂

There's nothing new about neglectful parenting. From Shakespeare's Polonius to Hugo's Thénardiers, it's a common theme in art and history. What's different today is our understanding of the consequences of "misparenting"—which should, if we were wise, be causing us to change. We know without a doubt that the harm inflicted on children, whether by misguided parents or indifferent parents, hobbles their ability to love, be loved and tackle Life with clear-minded perspective and deep-grounded confidence. (See my "In Broken Places" for more evidence of this.)
But what about the poor parenting that happens in ministry? Distracted parenting or stress-strangled parenting? Though there are countless outstanding and exemplary families serving God here and abroad, what about those who struggle with nurturing and protecting? At the risk of being incendiary, I'd like to suggest that harming children "in the line of ministry" has even deeper consequences than a more mainstream neglect.
It doesn't just hobble a child's chance for thriving, empowered wholeness. I am convinced that professing faith while hurting one's own children, whether by neglect, verbal tirades, physical pain or irrational demands, kills God for those children.

There are all kinds of rationales for the neglect we like to pass off as dedication to The Cause. I know the verses we use to excuse our apathy, the emotional remoteness and the decisions we make that endanger or destabilize children.
I've also met the adults those children become. In too many cases, it isn't pretty.
Of all the MKs I've known, those who have thrived personally, spiritually and relationally have had one thing in common: they have never for a moment doubted their importance to their parents nor their parents' commitment to them. They have felt seen, heard, sought out, cherished, protected and celebrated.
That isn't to say that all children who have been parented well grow up to live wildly successful lives. We've all known families for whom that wasn't true. But among those who do reach this level of fulfillment and wellness, a vast majority have loving and committed parents in common. They were cared for intentionally and intensely, regardless of ministry obligations, by the people who raised them. They were loved as God loves them. Not exactly a revolutionary notion, and yet…
The reverse is true too. Those MKs I've known who have grown into angry, despondent or bitter adults have nearly without exception pointed to lack of parental attention, irrational expectations or outright abuse as the root of their lostness.
On a purely human level, seeing parent-child bonds severed by poor decisions or personal failures is disheartening and tragic. But it goes much deeper than that when God can be directly blamed. It renders the children incapable of trusting the Tyrannical Being whose demands on their parents make them inaccessible, irritable or boldly hypocritical. They end up feeling robbed of both their parents and their faith. And they're left with very little to hold on to as they limp through a life, stained and crippled by parent-inflicted attrition.
The kind of parenting that leaves scars isn't just marked by relational indifference. It often misplaces the blame on the very One whose heart is most deeply grieved by our impact on children. We hide behind God (his call, his demands, his inspiration) to excuse parental failures.
I bristle when I hear God being used as an excuse for long separations. Uncontrollable tension. Unreported molestation. Work obsession. Insufficient provision. Chronic inattention. Words, actions, tones of voice and glares that wound and belittle and break.
Not seeing/hearing the need needs of one's children
Not allowing the children to be "imperfect" for fear of soiling the family's image
Not intervening in the children's conflicts with friends, teachers, neighbors
Not confronting mission policies that don't have the children's best interests in mind
Not acknowledging (and exploring) the signs that something isn't right
Not asking meaningful questions
Not requesting their input in decisions that will affect them
Not checking in with teachers and other adults who know them
Not modeling for them the personal reality of faith rather than the outrageous demands and restrictions of the Great Commission
Not verbalizing without hesitation that you'd be willing to leave the field if that's what was best for them…then proving it if that kind of move becomes necessary

That's a lot of "nots"…
Neglect and abuse on the mission field are often sins of omission rather commission—things we don't do rather than things we do.
This neglect can have devastating spiritual ramifications. Even in cases where some form of abuse has taken place outside the family, I've seen grown MKs still blame their parents, because they tried to ignore, minimize or cover up the crime in order to preserve God's work and reputation. Consider this text written by Christa Brown, when someone suggested, years after her torment, that she should seek to know God better:
[…] From my perspective, it is as though your email brandished in front of me the very weapon that was used against me. It is as though you are telling me that I should pick up that very same sword that was once used to eviscerate me and should fall on it all over again. A can't do that. My love of God, my faith, my own extraordinary desire to live the will of God…those are the very parts of me that were transformed into weapons that savaged and destroyed me. That part of me that was once able to turn to God, to surrender to God, to pour my heart out to God, to put things in God's hands, to believe that God would take care of me…all of that part of my brain is inaccessible. It is electrically charged and it is the land of the predator… The talk of God's love that is in your email is the sort of talk that transports me to the torture chamber that is in my own head…" (This Little Light)
Using God as an excuse for bad choices and neglect—or invoking His will as a reason for a child's suffering—doesn't just compromise the role and purpose of a parent…it indicts God too.
But it's not too late. It's NOT too late.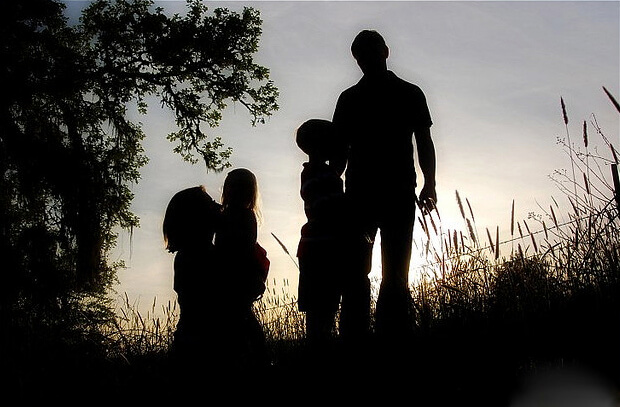 It isn't easy to consider one's flaws. It's even harder, I think, to measure their impact on those under our care. And yet…through self-exploration comes the kind of clarity that can transform relationships and redefine faith.
When was the last time you checked in with your children?
What is the state of health of your family?
How do they feel about your work?
How do they feel about life where you live?
How do they feel about the future?
Are their needs (practical, relational and spiritual) being met? Who are the most significant people in their lives?
How can you love them better?
How do they envision God?
In all the sessions I lead about Missionaries' Kids and the pitfalls of ministry, the recurring theme for healing seems to be communication and action. If you are convinced that God has entrusted your children to you for you to care for them, be there for them, nurture them and raise them to love Him, live in that conviction.
If you love them, tell them and show them. If their welfare is your priority, tell them and show them. If you want to know what they're thinking and feeling, tell them and show them (and don't be afraid to show your vulnerability too). If they're more important to you than ministry projects and deadlines, tell them and show them. If you realize you've harmed them in even small ways, intentionally or out of ignorance, tell them and show them. If you want to do better, if you want to protect them, if you want to engage with them in a way that fastens you to each other and to God, tell them and show them.
There are no guarantees that communication and action will yield the happy-ever-after most families dream of. But if it preserves relationships and connects children to a God they neither fear nor resent, the words and the effort will not be wasted?
"I've discovered that parenting isn't easier in ministry—it's harder. We're so aware of the devil's attacks on what we DO that we brace and protect ourselves in that area. So I think he's adapted his strategy. He's hitting us in the place where we're not being vigilant, where we're not fully engaged and ready for battle. He's attacking our families and using the wedge of our bad decisions and lack of attention to rip our kids from God's grasp and ours. That's a kind of spiritual warfare they don't cover in pre-field orientation."
BR, Russia
This is a conversation we need to continue…
Please join the conversation!
Contribute your thoughts in the comments section below
Use the social media links to Like and Share this article
Many of these articles are now available in podcast form. Simply search for "Pondering Purple" on your usual pod platforms, or click this link to be taken to its host page.
To subscribe to this blog, email michelesblog@gmail.com and write "subscribe" in the subject line
Pick up Of Stillness and Storm (my novel about a missionary calling gone awry) on Amazon
To subscribe to this blog, please send an email to michelesblog@gmail.com and write "Subscribe" in the subject line.