I know there are no pictures I can publish that would possibly do justice to what your imagination has conjured as you've read Shards of Shell, but if you're anything like me, you have a healthy curiosity about the real places that inspire stories. I thought you might enjoy seeing some of those related to this novel.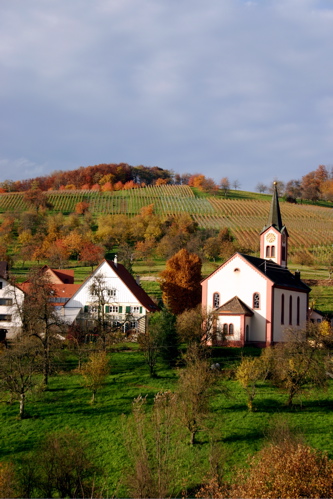 Villages in southern Germany are often nestled among vineyards on rolling hills. They are seldom more beautiful than on a sunny autumn day.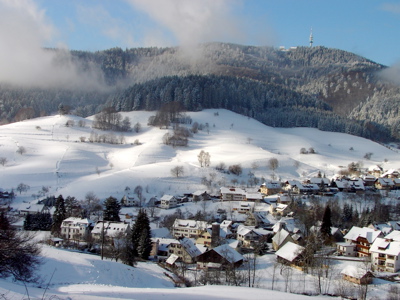 The mountaintop village where Shayla goes sledding and BFA has two dorms.
Black Forest Academy (Kandern, Germany).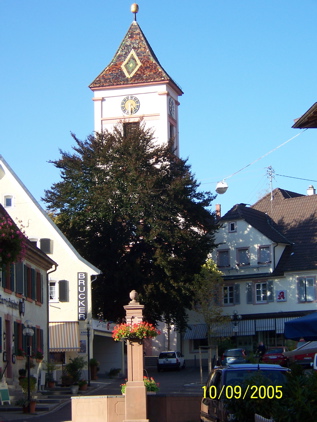 Kandern's Marktplatz. One of the places Shelby and Shayla visit on their first walk through town. The church behind it is the second stop on their journey.
A distant view of the Sausenburg ruins in the hills above Kandern.

The impressive tower rises high above the forest and offers a breathtaking view of the valley.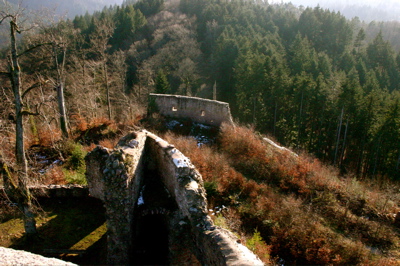 From the top of the tower, the outline of the castle's ancient perimeter can still be seen.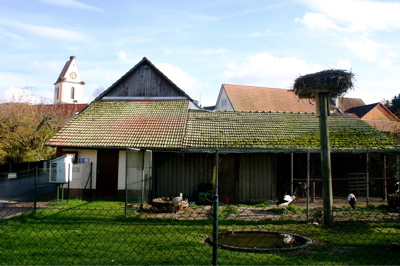 In the small village of Holzen is a stork refuge, site of one of Shelby's more traumatic experiences in Germany.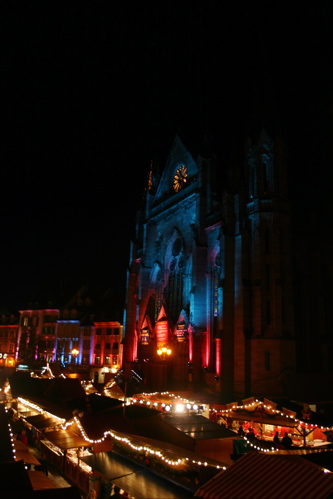 Christmas markets like this one are typical in Germany. They are often held in a town's historical square and surrounded by impressive architecture dating back centuries.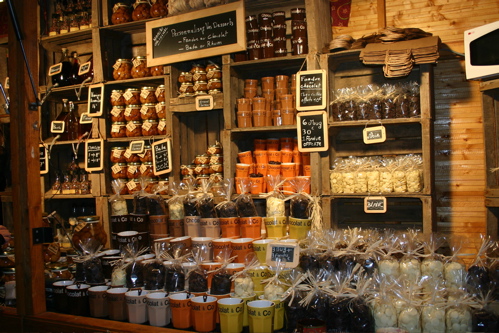 Stands like these provide foods typical of the region–fatty and tasty! They also serve the traditional hot spiced wine Christmas markets are famous for.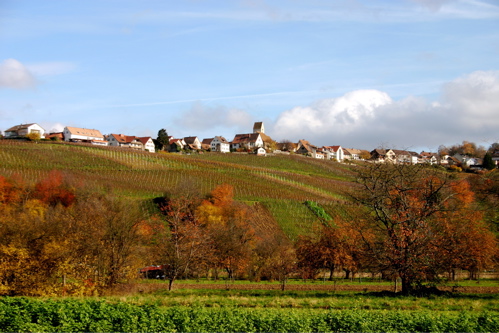 It's in the beautiful, perched village of Otlingen that you'll find the Café Inka, a favorite haunt for food connoisseurs wanting to eat in a smoke-free, artistic environment.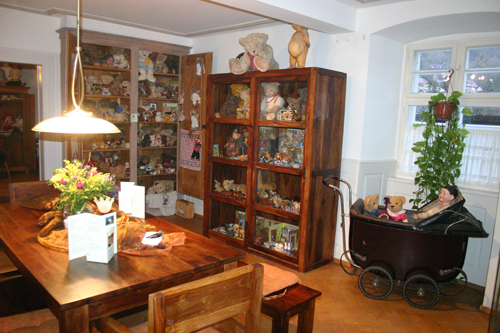 The Puppen Museum (or Museumscafé) in Riedlingen is a whimsical restaurant where stuffed animals and toys own the space and diners can enjoy homemade Kuchen (cakes) and traditional meals in a down-home atmosphere. Shayla loved it, but Shelby wasn't quite so thrilled with what occurred there.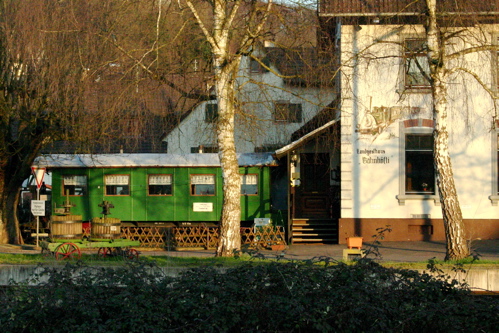 The train-restaurant in Wollbach is one of Shayla's favorite places. The train dates back to 1882 and diners can sit on its original benches to eat traditional Gasthaus fare like Schnitzel and Pommes.