[Did you know that most of my articles are available in audio form for learning on the go? Find my Pondering Purple podcast HERE.]

Every so often, I have the great honor of being interviewed by a publication wanting to highlight the people I serve: children of missionaries and cross-cultural workers.
When Among Worlds reached out to me for a Spotlight feature, I immediately said an enthusiastic "Yes!" It is the foremost magazine in the world devoted to MKs/TCKs, and getting to relate fun snippets from my own life story while shedding light on the multi-faceted humans I love was such a joy.
Click on the photos below to read the article in larger format or purchase the full March issue for just $4.99…and make sure you subscribe to Among Worlds for more great content.
Pages 1-2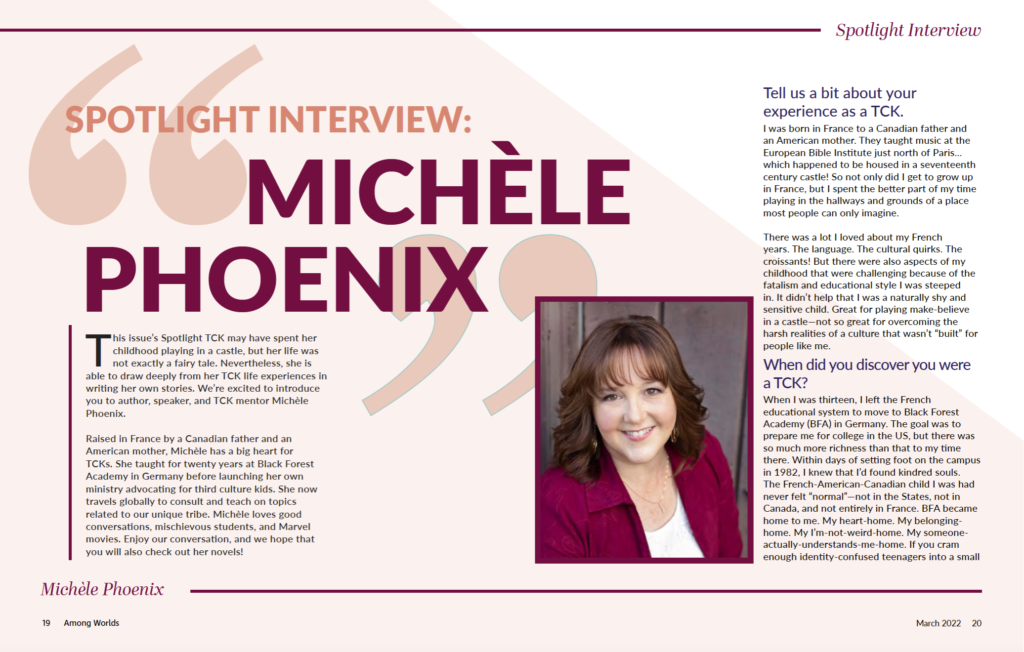 Pages 3-4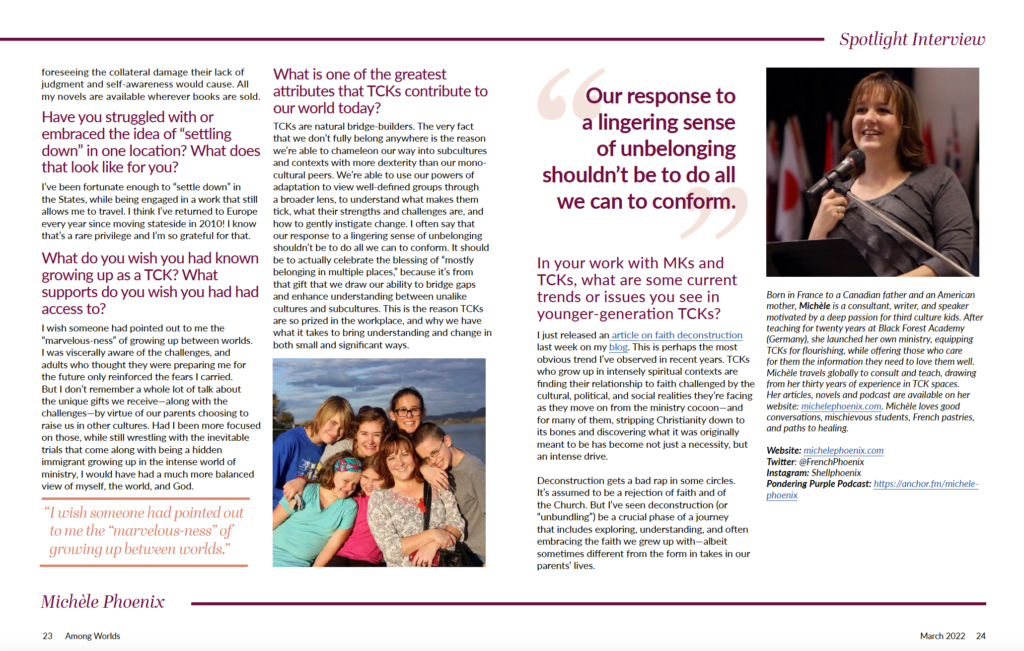 Pages 5-6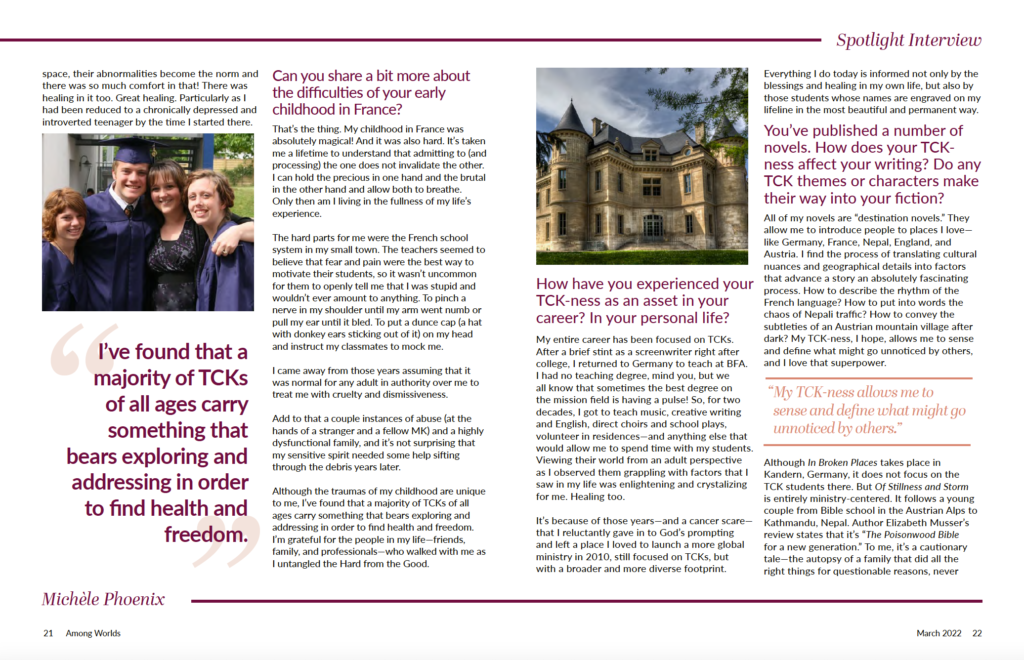 Please join the conversation!
Contribute your thoughts in the comments section below
Use the social media links to Like and Share this article
Many of these articles are now available in podcast form. Simply search for "Pondering Purple" on your usual pod platforms, or click this link to be taken to its host page.
To subscribe to this blog, email michelesblog@gmail.com and write "subscribe" in the subject line
Pick up Of Stillness and Storm (my novel about a missionary calling gone awry) on Amazon