[NOTE: You can now subscribe to this blog by sending an email to michelesblog@gmail.com and writing "Subscribe" in the subject line.]
How 'bout a little quiz?  Which of these are NOT true statements?
There are 2,800 Tim Hortons donut shops in Canada
Canada is basketball's birthplace
Uncle Tom's Cabin (of the famed slave novel) was located in Canada
The telephone, the zipper and electric light bulbs were all invented in Canada
(Answers at the bottom of this post.)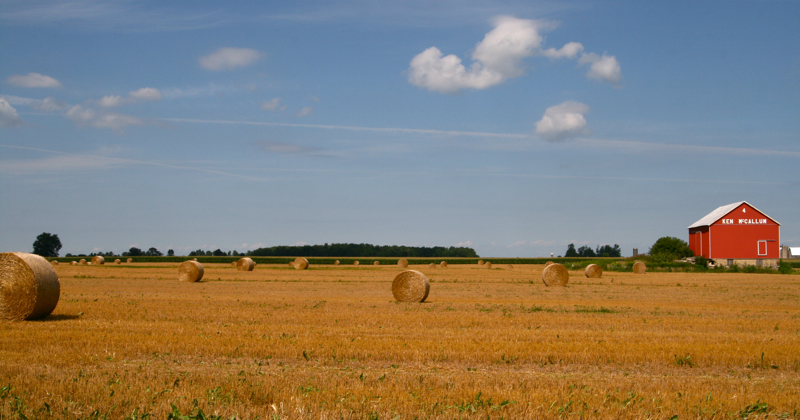 All you need to know for now is that Uncle Tom's Cabin really is located in Canada.  Josiah Henson, the subject of Harriett Beecher Stowe's popular novel, fled his plantation, traveled by foot and rail for weeks, and eventually founded a community of freed slaves in Dresden, Ontario, just a 45-minutes from my mom's home.  On a beautiful day last week, we hopped in her car and went for a long drive that took us through my dad's growing-up town (West Lorne: all that was missing were the tumbleweeds), through the village that holds Canada's smallest jail (Rodney's jail is 270 square feet—apparently, that's a claim to fame), and to the place where Uncle Tom settled and lived until he died.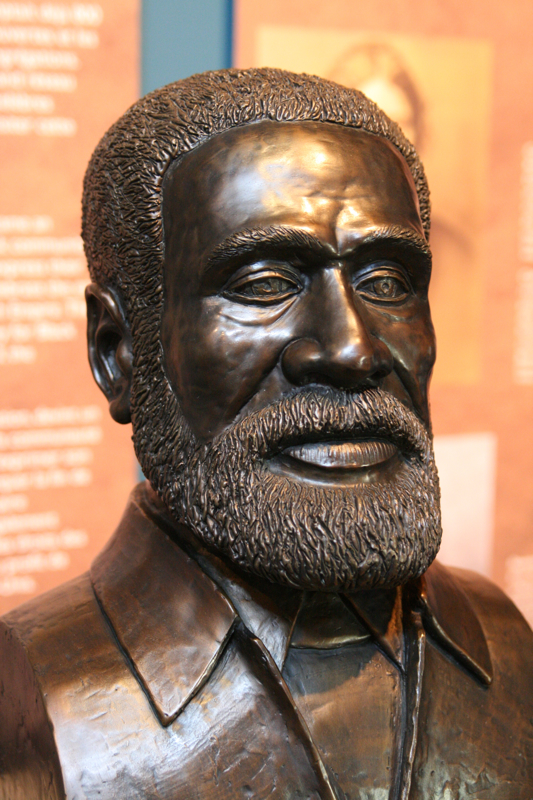 I was expecting something grand erected to memorialize the man who was one of the leading figures in the Underground Railroad that led thousands of slaves to freedom.  Instead, I found a small building that housed a modest museum, an old church, the cemetery in which Henson is buried, and two houses, one of which he had lived in at the time of his death.  Sadly, the original cabin was long gone by the time anyone thought of preserving that piece of history.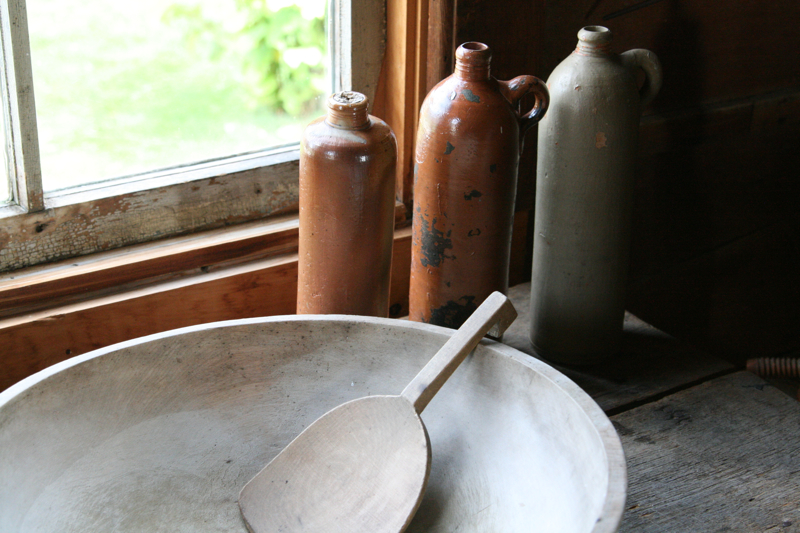 We strolled through the museum, reading the descriptions of the lives slaves led and the atrocities they suffered at the hands of their masters.  We saw photos of thick scars and the instruments that caused them.  We heard the songs that sustained the slaves through interminable lives of servitude and pain.  And we discovered their redemption stories—tales of a community of broken and demeaned people who found each other in Dresden and managed to make something of their lives despite intolerable pasts.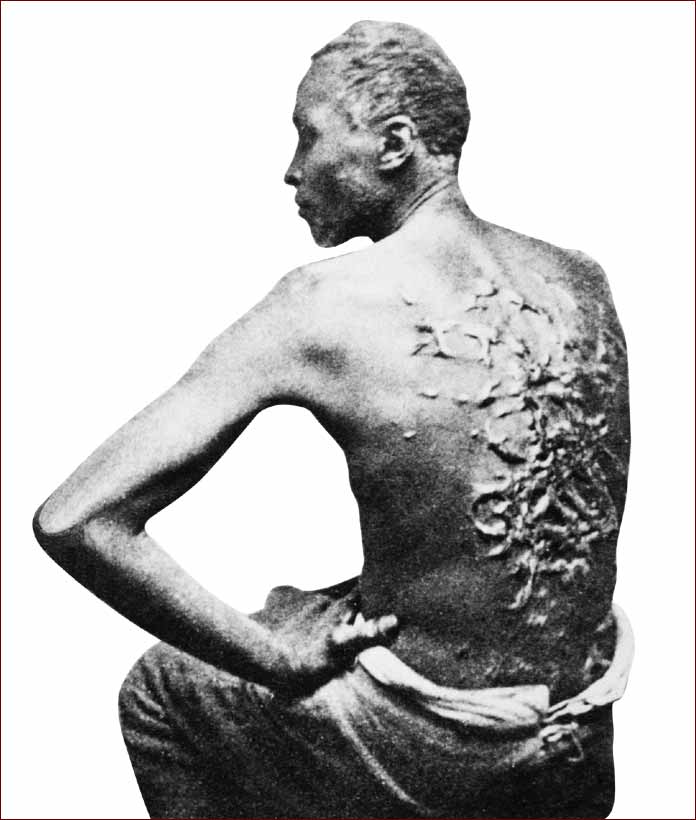 As I lay in bed that night contemplating the plight of slaves, what shocked me the most wasn't the inhumanity of man to man…it was the knowledge that some of the freed slaves, after a couple of days of flight, had actually opted to return to their lives of back-breaking labor and devastating humiliation.  I was horrified by the thought.  With so much freedom ahead for them, how could they return to the masters who had made of their existence a living hell?  The only possible answer I could think of was that the pain, the hopelessness, the shackles and whips were…familiar.  And for some slaves, the fear of the unknown, the reticence to risk, must have been a stronger force than their desire for escape.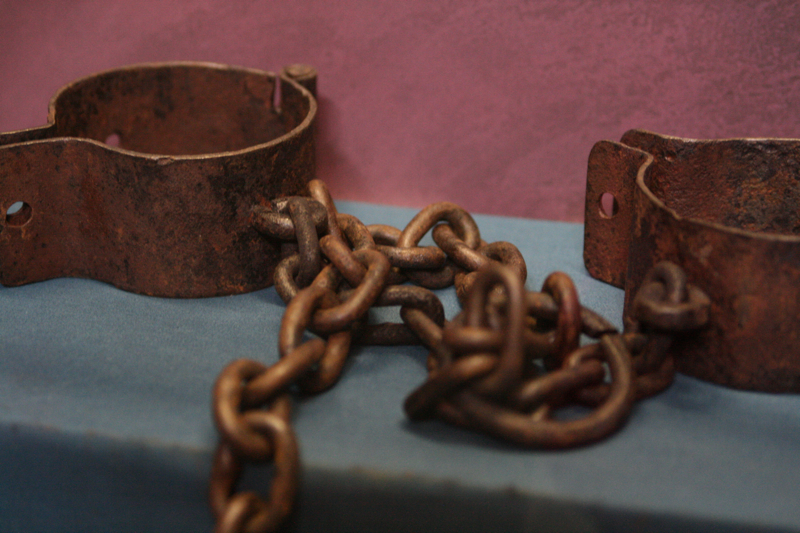 And then it dawned on me.  We're not much different today from the slaves who lived here in the early days of this nation.  Our masters may not wield nail-studded whips or sell us to other owners for less money than cattle.  But they're no less real.  And at their worst, their can tear children from us, starve us, humiliate us, cripple us and sometimes even kill us.
I began to ponder the slavery in my own life—those emotions or needs or fears that drive me.  Some of us are slaves to spending.  Some of us are slaves to relationships that destroy us.  Some of us are slaves to anger we can't quell, to binging we can't control, to self-belittling thoughts we can't quiet or soul-hobbling behaviors we can't tame.  Pornography is a cruel and relentless slave driver.  So are the need for status, the pride that prevents seeking help and the apathy that condemns us to doing nothing to change.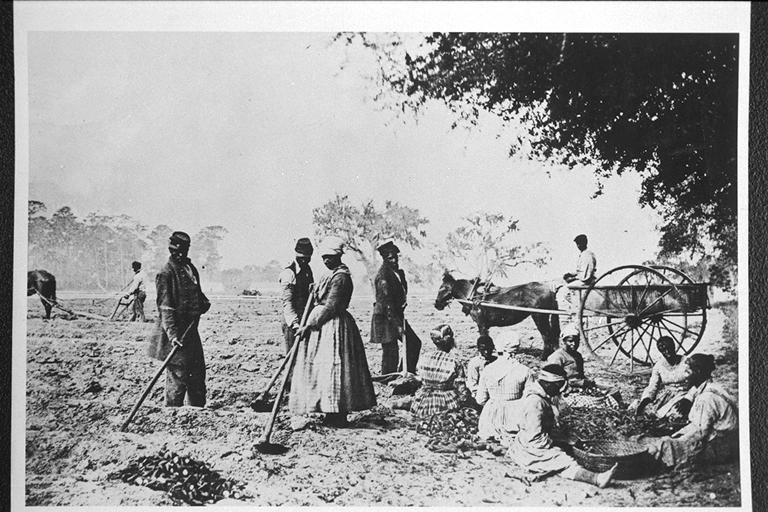 Oh, we're given "outs."  We're given solutions and help and options.  But much like the slaves before us, we often choose to return to what's familiar, as crippling as it may be, rather than risk something new and unpredictable.  Healing is too frightening—how do we know how hard it will be to achieve and how uncomfortable it may become?  Leaving what is familiar is too nebulous.  And—I know I was prone to this for part of my life—our suffering sometimes becomes such a large part of our identity that we can't fathom a life without it anymore.  As it turns out, the smallest prison in Canada might not be in Rodney, Ontario.  On a day when I am not purposeful about living in freedom, that prison may well be me.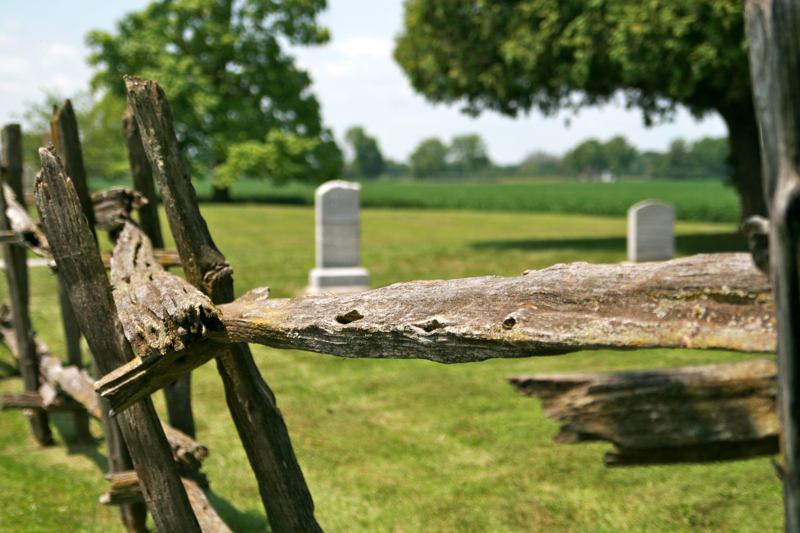 So we return to what destroys us.  We remain with the tormentors who dismantle us.  We cling to the thought patterns that sabotage us.  We submit to the emotions that derail us.  Because they're familiar.  Because they require neither change nor effort nor risk.  Because the longer we've lived in that mire, the less we're able to live outside of it.  Those slaves who made it to the freedom of Dresden, Ontario, displayed a courage that is rare in our day.  They had to leave all that was familiar, they had to risk failure and pain, they had to commit heart and soul to "hope" with no certainty of the ultimate outcome…  What they did to guarantee their emancipation is not much different from what is required of us.  Perhaps that's why so many of us don't ever attempt to free ourselves.  And yet…the fact we often ignore is that our freedom has already been purchased, and though the effort of getting there may be arduous and painstaking, we travel to our "Dresden" with a God whose greatest joy is in ensuring our arrival.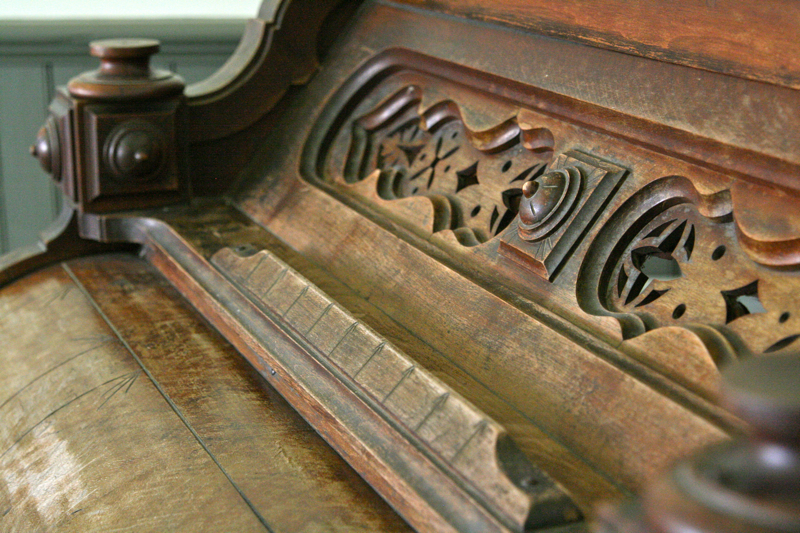 I love how music and hope go hand in hand.  It played an undeniable role in the lives of slaves… In cabins where children died from malnutrition: music.  In fields where the elderly toiled with bleeding fingers: music.  In funeral processions for those who had succumbed: music.  Music healed the heart of slavery's deepest sorrow and paved the road to slavery's greatest rebellion.  Music soothed the weary and empowered the defiant.  And when the time came for slaves to escape into new freedom, it was the message encoded in music that led them from safe haven to safe haven along the road to deliverance.
The organ pictured above was in the small church the slaves founded to celebrate their freedom.  Imagine the songs that must have erupted from it at the arrival of each new addition to the community!  My prayer—for me and for anyone reading this whose shackles are still binding—is that just as the slaves exulted in delivery with Freedom Songs of jubilation and relief, so, in time, will we. 

Quiz results:  All the statements are TRUE!
Some more pictures of West Lorne, the tiny town where my dad grew up: